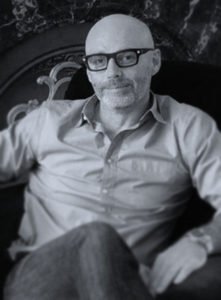 David's background in architectural salvage was where his interest in antique fireplaces began. On his travels throughout Europe to source various pieces he discovered a passion for 20th century furniture and lighting, particularly French and Italian design, which eventually led to an in-house division of Marmorea called Circa.
Although primarily an antique fireplace dealer, David's interest in this period of design prompted him to display his fire surrounds alongside selected pieces from Circa, and in doing so he created the unique aesthetic that has become synonymous with the Marmorea brand.
With a vast amount of experience and over 20 years in the business, David has built relationships that allow him to consistently source pieces that he feels suit this aesthetic.
David has curated a gallery in Battersea, South West London that encapsulates his eclectic taste in décor.