Rococo at its best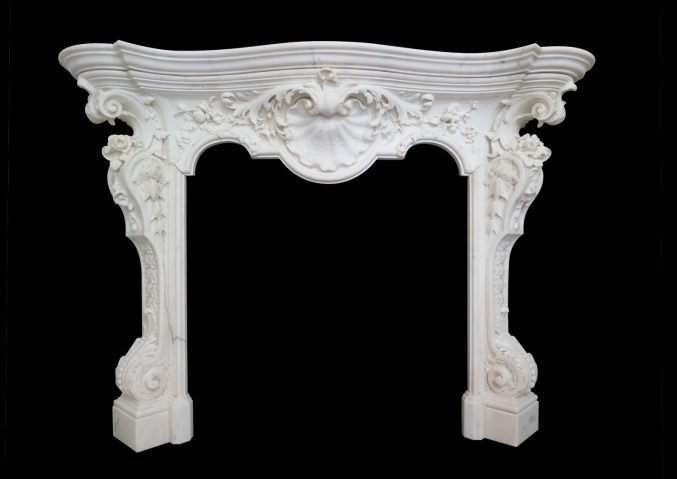 At Marmorea our inventory is always expanding and we are constantly sourcing fine quality pieces such as this 18th century English Rococo style fireplace; definitely one of the best examples of its type on the market at the moment.
Created in superior quality, Italian statuary white marble, it is an extraordinary and rare fireplace, beautifully carved in high and low relief, with unusual protruding C scroll end blocks and an inverted frieze with rocaille decoration featuring a large shell at the centre.
Rocaille – characterised by elaborate ornamentation with rock, shell and plant forms – is one of the more prominent elements of the Rococo style of architecture and decoration that developed in France during the reign of Louis XV. In French, Rocaille means 'rubble' or 'pebbles' and the rocaille style is very much synonymous with Rococo.
The jambs – supported on square foot blocks – are carved with deeply scrolled and beaded acanthus leaf, foliage within panels, and bouquets of flowers with descending bell drops to the sides.
The serpentine stepped and moulded mantle, sweeping out and sitting proud adds the final, elegant touch to this exquisite surround.
For a full, detailed description, click this link.