Parisian style in London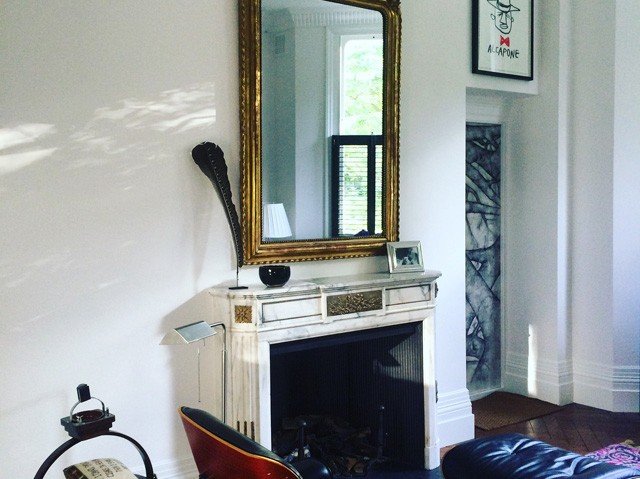 It's always good to see pictures of how our customers have integrated Marmorea pieces with existing decor and furniture – and even better to be able to share them – so here are some images of a recent installation of fire surround and over mantle in a charming London apartment.
Our client wanted to keep to the Parisian style prevalent in the rest of his apartment so, for the fireplace, we chose a particularly attractive antique 19th century French surround in the Louis VXI style.
The rare veined white marble is a great contrast to the plain walls and dark wood flooring while the fluted demi lune jambs complement the black reeded fireback and natural looking gas fire perfectly.
The delicate ormolu decoration to the centre plaque – also repeated subtly on the jambs – is flanked by beading and squared paterae corner blocks and gives an immediate correlation to the 19th century antique mirror above.
Again, French, it is crafted in gold gilt, featuring a beautifully ornate crest comprising flowers, leaves and scrolls, with beading on the inside of the original glass plate and an unusual wave edged moulding on the outside of the frame.
Our client was thrilled with the additions to his chic home so if you would like your own little piece of Paris take a trip to our website for some great ideas.