Marmorea Kensington Showroom now open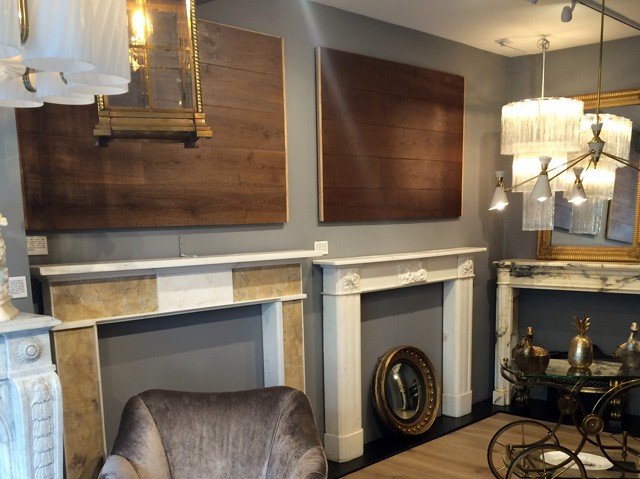 We are delighted to announce the opening of our new showroom in Kensington, specialising in imported and bespoke flooring and fine antique fireplaces.
Wood flooring provides the perfect foundation for any room and you cannot get much better than Marmorea's superior quality Dutch wood flooring – ranging from traditional to contemporary – including chevron, herringbone, Versailles tile and parquet.
With wide and long boards, a large range of colours and finishes, and short lead times, this flooring – exclusive to Marmorea – offers the ultimate in choice and aesthetic excellence.
Alongside our wood samples we have a select range of antique fireplaces with surrounds from the Victorian, Regency and Georgian periods; and Rococo and Baroque style surrounds from France and Italy.
The showroom is dressed with lighting, seating, tables and ornamental pieces courtesy of our sister company, Circa.
At Kensington Marmorea, as with all our showrooms, we aim to give the unbeatable customer service synonymous with our name, so come and have a look. We would love to see you.