Chelsea Townhouse Chic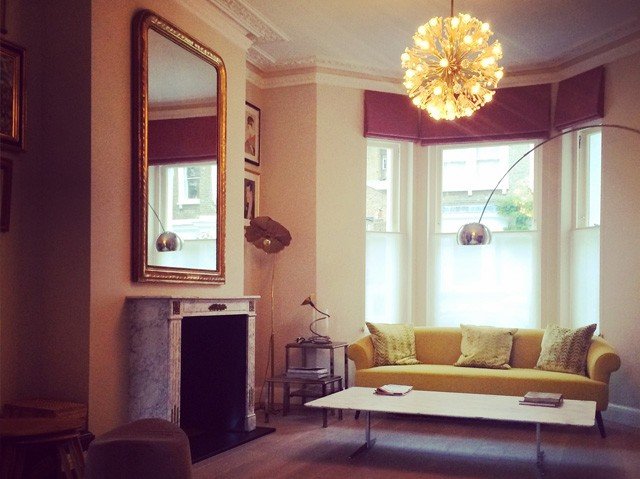 We are extremely happy to share this installation in a Chelsea townhouse where the fire surround, tables and lighting were supplied by Marmorea and sister company, Circa.
Our client wanted a fire surround that would be complemented by his existing large gold gilt overmantle mirror so we chose a 19th century Louis XVI marble fireplace in a richly veined creamy Italian marble with ormolu mounts; ormolu from the French 'or moulu' meaning ground or pounded gold.
Lighting is always a major contributory factor to the overall aesthetic of a room and we thought the 1950's Emile Stenjar flower chandelier – with white metal and acrylic flowers – to be a fantastic choice that would enhance the harmonious arrangement of the room whilst creating a beautiful warm light.
We called upon the services of our sister company, Circa, to supply the very chic set of occasional tables in chrome with original mirrored, bordered glass, and also the unusual flower lamp. Italian in design it has four petals crafted from beaten brass with a single bulb at the centre, and adds a quirky touch to this eclectic mix of styles.
Our client was delighted with the effect the additions to his already stylish room created and we, of course, were delighted to have another happy customer.
Fireplace fact.
Most fire-gilders who manufactured the high carat gold-mercury of the ormolu on the fire surround did not live beyond forty because of exposure to the mercury fumes as it was driven off in the kiln to leave behind the gold veneer.