Let There Be Light
February 13, 2015 Tags:
« Back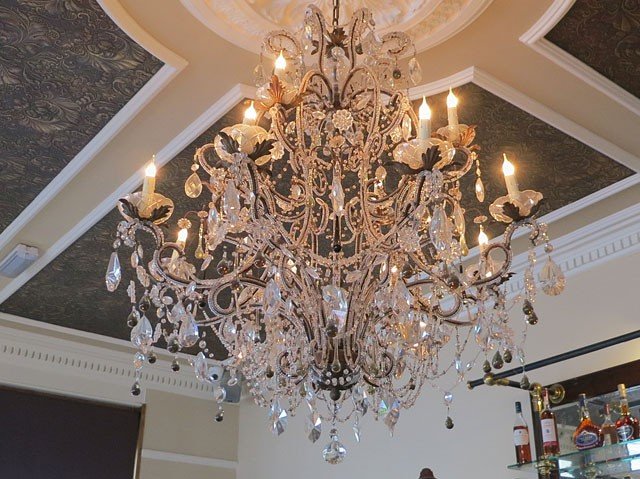 One great way to make a significant difference to any large space is with statement lighting, and we were very pleased to be involved in that process for the new owners of The Duchess pub by providing five crystal chandeliers as part of their refurbishment plan to create a stylish gastro pub.
Our client wanted some traditional chandeliers – preferably antiques – so for the centre piece over the bar, chose a huge 19th century, Italian crystal chandelier with smoked glass drops, flowers and beads from our existing inventory. To keep to the same theme, we then commissioned a similar pair to be crafted from our manufacturer in Italy to tie in with the style of the original. These were placed in the lounge area and, as you can see from the pictures below (pic 1), complement the original chandelier (main pic above and pic 2 below) and decor perfectly.
The ballroom on the first floor needed something a little different but still in keeping with the classical 19th century manner already established, so two slightly less ornate – but still very substantial – bespoke chandeliers were created (pic 3 below) and all five were installed with the help of our specialist restorer.
After refurbishment The Duchess looks fantastic and is, yet again, a fine example of how an eclectic approach to design can be effective in so many ways.