A Winning Combination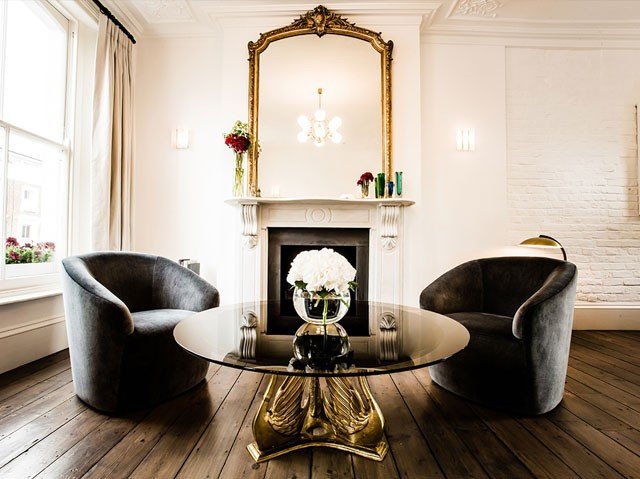 It is always a pleasure to see how people have incorporated our pieces into their living or work space, but it is especially interesting for us to see installations by someone whose design ideas are so representative of our own; as with Jino Murad, founder and creative director of Jino Design, London, specialists in high end urban chic interiors.
Jino – one of the capital's most talented young designers – has an exceptional portfolio and access to many wonderful and unique pieces from around the world.
We supplied Jino with a large, panelled, Victorian fireplace in pale Carrara marble and a large, original 19th century French, ornate, gold gilt mirror and were delighted to see both in the home environment pictured, exemplifying the eclectic mix of modern and traditional pieces that we love. It is the essence of what we do at Marmorea and sister company Circa – specialists in mid 20th century furniture and lighting – and creates real personality and energy in a home.
We will often work alongside designers to create a particular look for our clients and it is fantastic to see diverse ideas integrate to achieve a totally bespoke end result.
Combining antique, modern and traditional furniture can sometimes be tricky, so at Marmorea and Circa we are always happy to give help and advice about that and any other installation or design issues. Just pop into our showroom to say hello.