A Truly Bespoke Service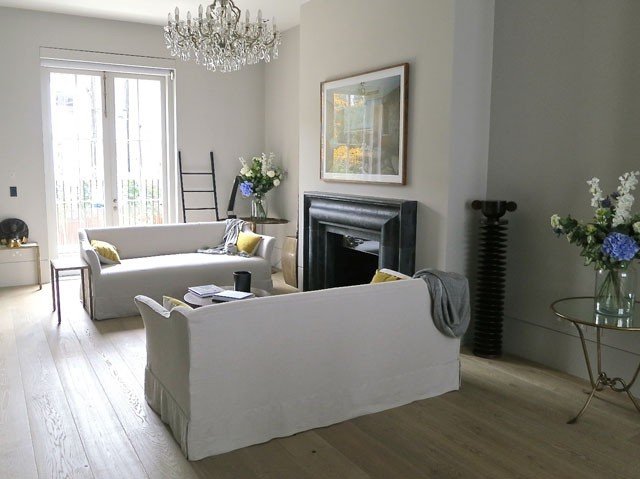 One of the most satisfying aspects of our work at Marmorea is being able to help a client make their vision a reality, as with these two bespoke fireplaces which were crafted from the designer's drawings.
On this occasion our client wanted a specific colour of marble for his surrounds and, after considering various options, we chose Kilkenny marble which was imported from Ireland for the surrounds to be manufactured in England by our stonemasons. The city of Kilkenny is often referred to as 'The Marble City' and it's famous 'Black Quarry' – so named due to the colour of the final product – has been in use since the 17th century, producing some of the finest marble in the world.
For the Bolection fireplace (top pic) we designed a chamber inside to house a gas burner to sit under a pile of ceramic logs, handmade in Holland, to achieve the open fire effect. We replicated this for the 'hole in the wall' fireplace with the concept working equally well in both surrounds.
They are very substantial fireplaces and installing them was a task in itself but, as you can see, they fit in beautifully with their surroundings.
The process from drawing to completion of surrounds took around 4 weeks.